A Makers' Studio Supplies:
- 18x18 Pillow Sleeve
- Dunavant Green - One Step Paint sample
- Cartouche Green - One Step Paint Sample
- Cherbourg Green - One Step Paint Sample
- Gel Art Ink - Metallic Gold
- Damask 18x18 One Time Use Stencil
- A Makers' Studio Squeezable Wax
COMPLETE THIS PROJECT IN 6 EASY STEPS!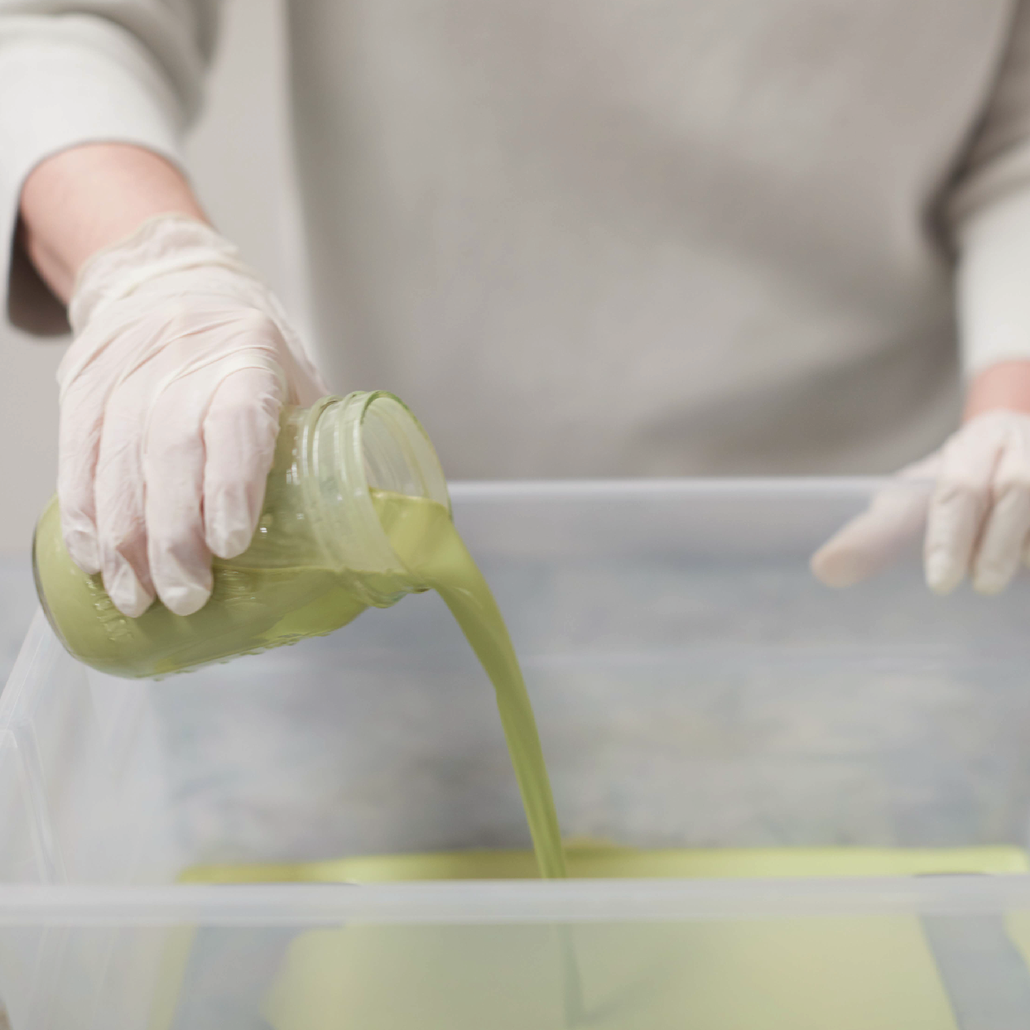 Step 1
In separate containers, dilute Amy Howard at Home "One Step Paint" colors as 70% water,  30% paint. Stir or shake until well mixed.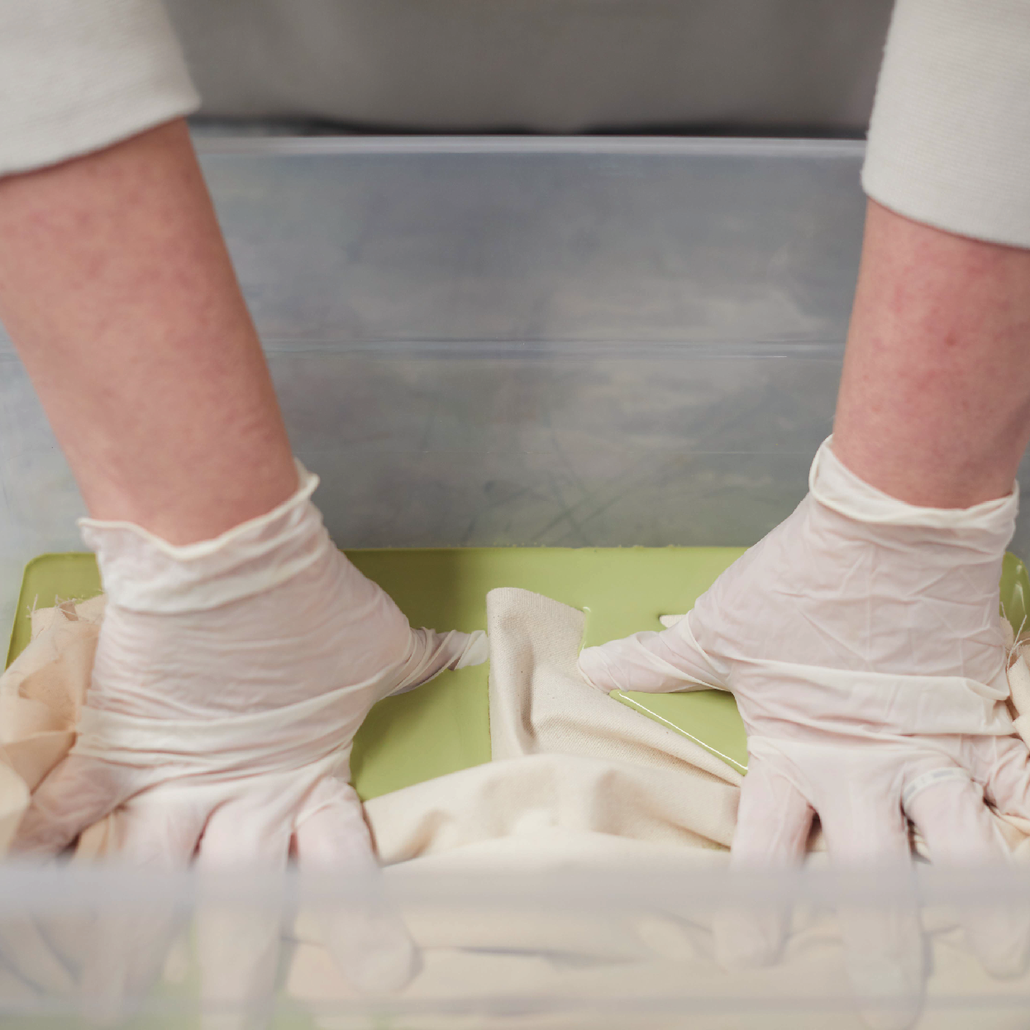 Step 2
Pour the Dunavant Green into a tub and submerge the pillow case completely. Ring out excess paint to ensure that too much paint is not left in the pillow.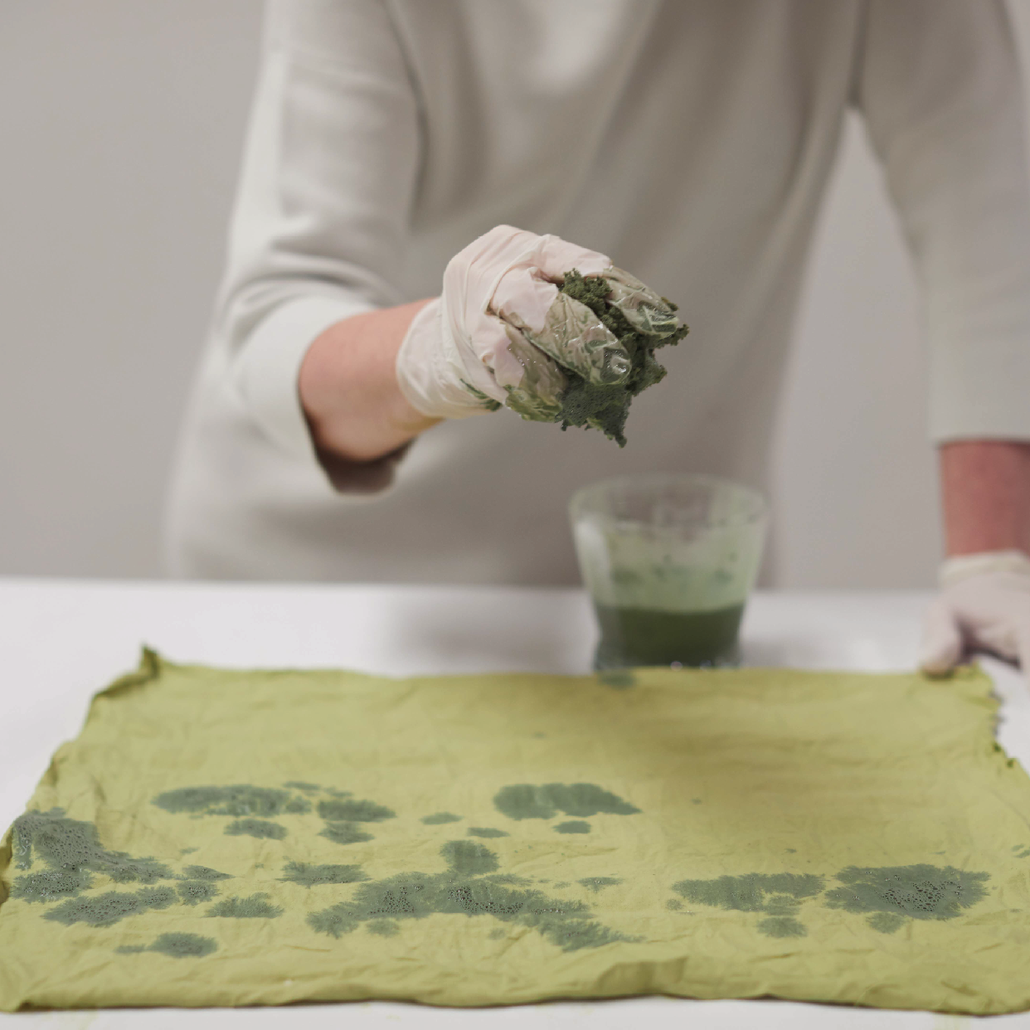 STEP 4
Use the mottling technique for the remaining two colors. Working with one color at a time. Using your sea wool sponge, organically pounce on paint over entire surface . As you begin to add the colors, you are creating an organic composition of colors. Overlapping these colors will give you the desired Faux Fortuny look.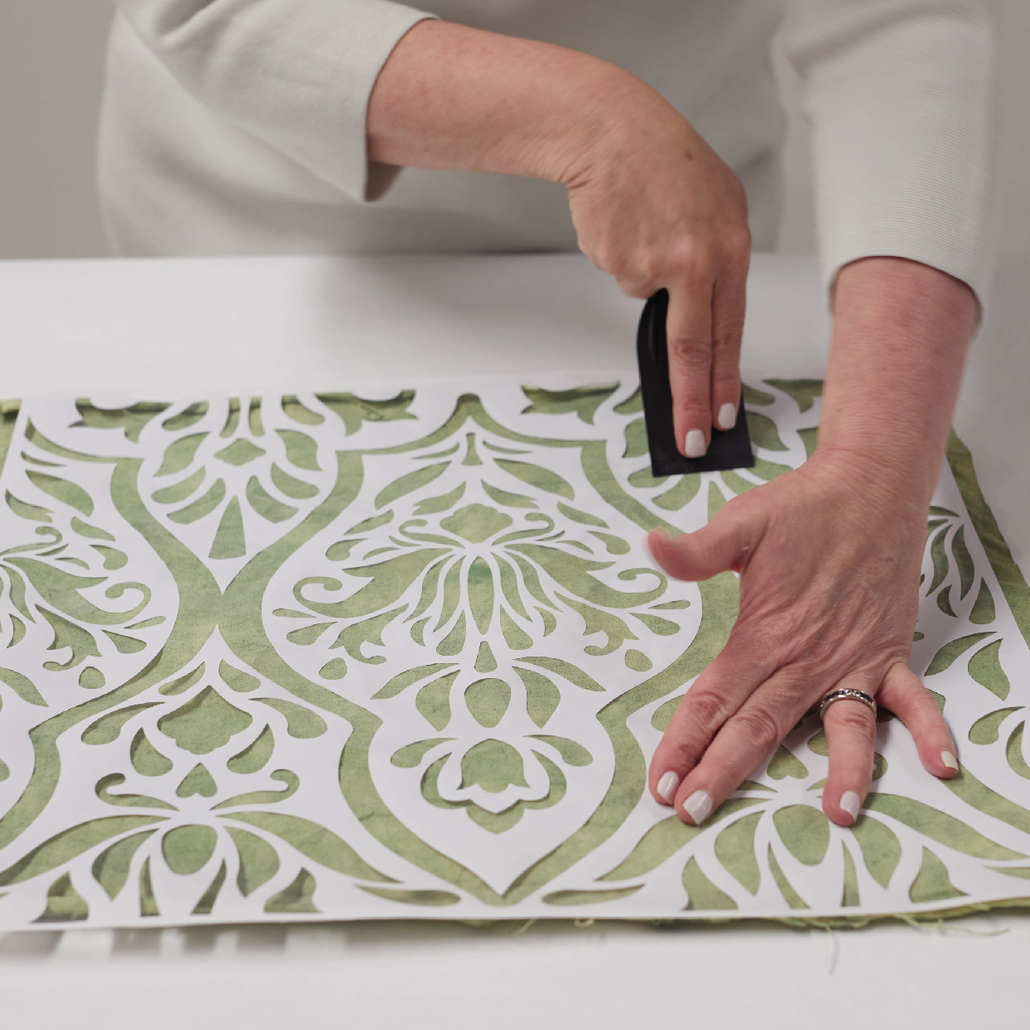 STEP 5
Once the pillow has dried completely, lay down the adhesive stencil to pillow case surface. For more stability, you can use painters tape to hold down the edge of the stencil. Use your Gold Metallic Gel Art ink on your dried sponge and use the same pouncing motion to apply the color. Allow 30 minutes of drying time.

SHOP THIS PROJECT FROM THESE A MAKERS' STUDIO ITEMS