BE FEARLESS PLATTER PROJECT
Supplies:
·     Mesh Stencil – Be Fearless
·     No Bake Ceramic Paint – Peony Pink
·     No Bake Ceramic Paint – Silver Metallic
·     No Bake Ceramic Paint – Smoke Gets In My Eyes
·     2 Artist Brushes
Additional Supplies Needed:
·     Ceramic Platter (Target)
·     Various Sizes of Painters' Tape
·     PaperTowel
COMPLETE THIS PROJECT IN 6 EASY STEPS!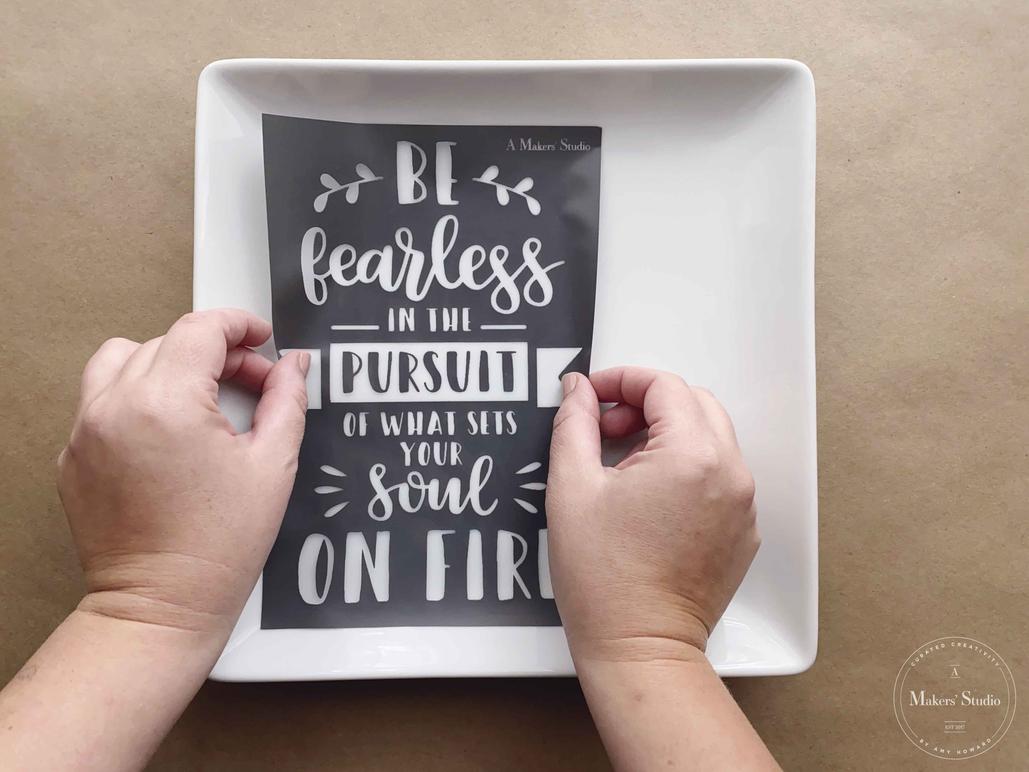 Step 1
Begin by cutting out your stencil and then place it centered on the left side of the platter.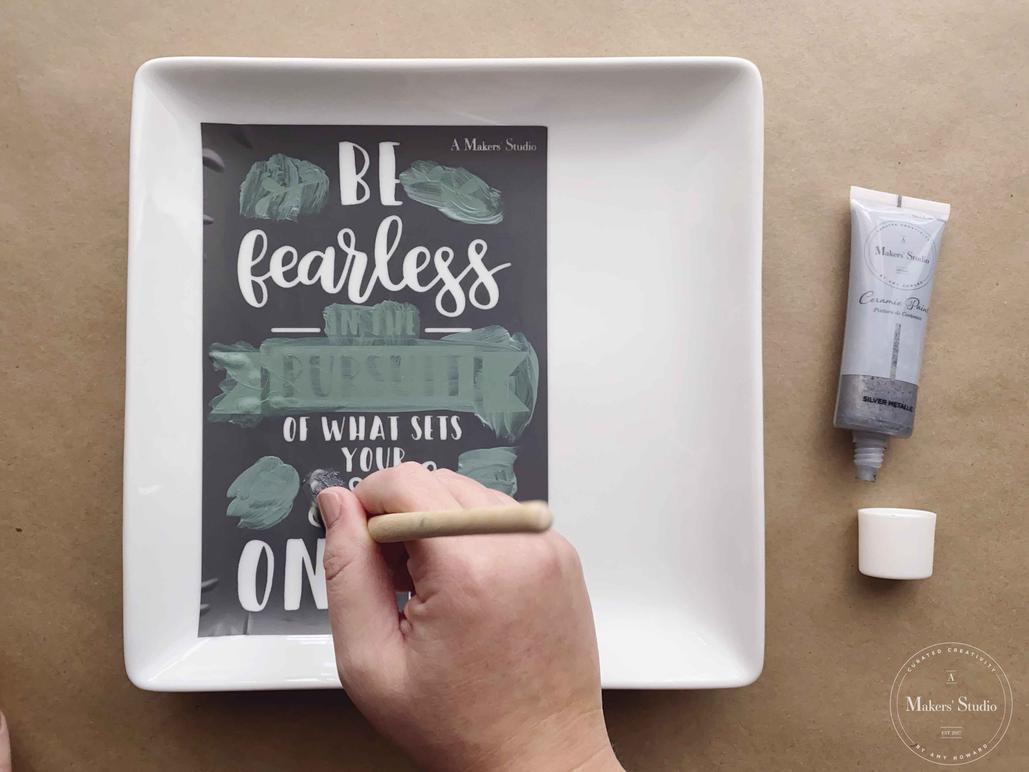 Step 2
Then quickly apply the Ceramic Paint Smoke Gets In My Eyes using the Artist Brush to the leaves, "In The Pursuit," and the little details. Then swap brushes to apply the Silver Metallic on the lines on either side of "In The" as well as the word "Soul."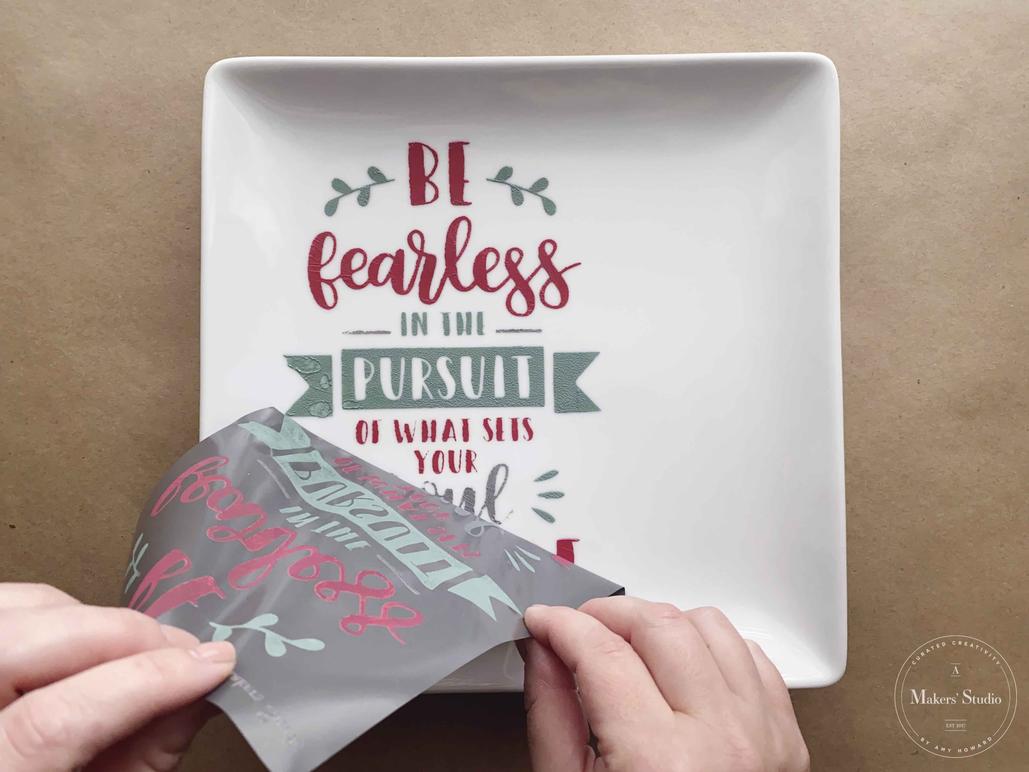 STEP 4
Once done, quickly remove the stencil and wash in lukewarm water. Allow the plate to dry to the touch before moving on to step five.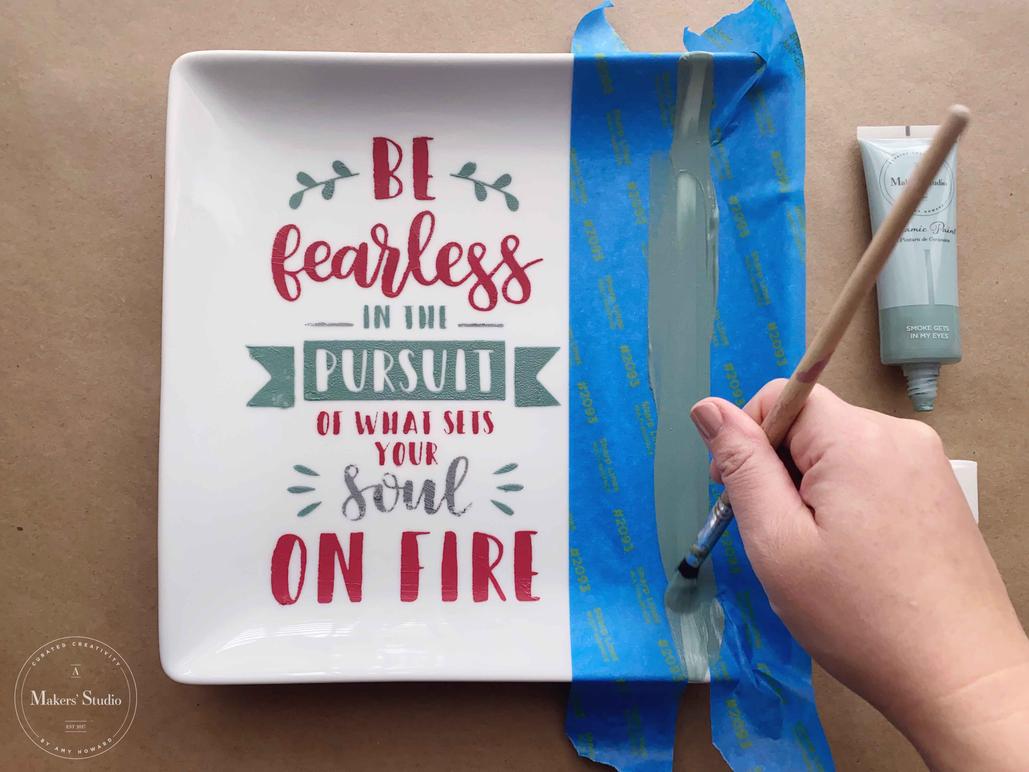 STEP 5
 Next, lay painters' tape down on the side of the plate to create a medium thick line.  Burnish the edges (rub firmly)before then applying Smoke Gets In My Eyes with a cleaned, dry brush.  Be sure to smooth the paint out as best you can. Remove tape when done.
SHOP THIS PROJECT FROM THESE A MAKERS' STUDIO ITEMS