A Makers' Studio Supplies:
·     Mesh Stencil – Be Strong Wreath

·     Gel Art Ink – Over Yonder
·     Gel Art Ink – Well I Declare
·     Gel Art Ink – Hold Your Horses
·     Gel Art Ink – Hush Your Mouth
·     Gel Art Ink – Grass Is Always Greener
·     Artist Brush
·     ChalkArt Spreader
Additional Supplies Needed:
·     Embroidery Hoop
·     Fabric
·     Small Bowl or Plate
·     Glue
COMPLETE THIS PROJECT IN 4 EASY STEPS!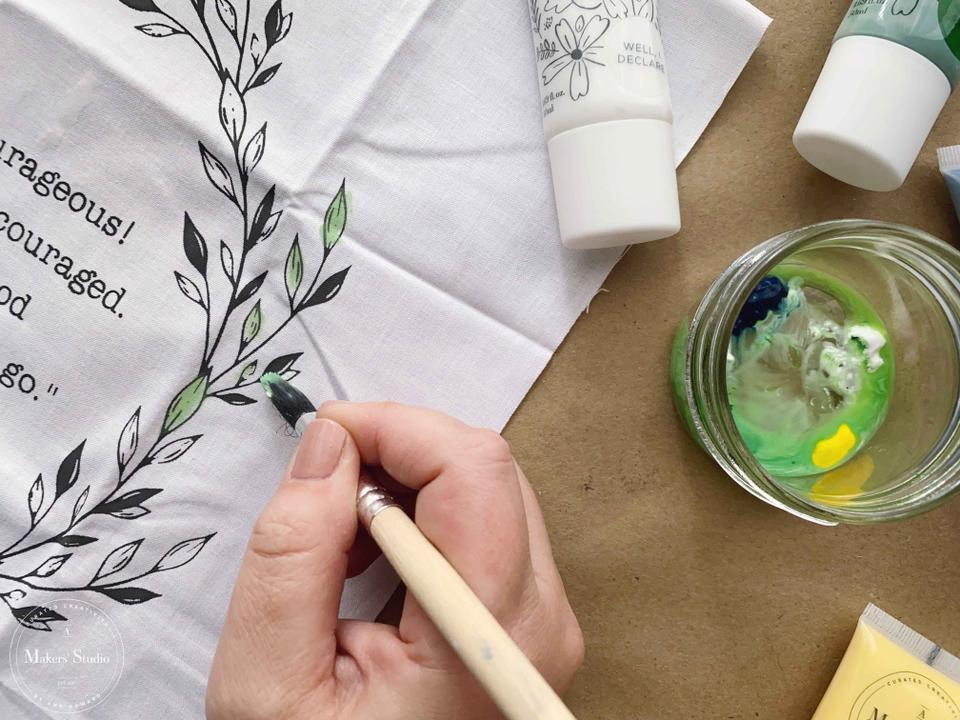 Using the artist brush, begin to mix some of the colors together and paint in the leaves of the wreath.  You can go back and add a varying shade once those have dried. Once done, allow to dry for a couple of hours before setting the ink using a hot iron (not steam).  After that, place the fabric in the embroidery hoop, trim the edges, and then glue those edges to the back of the hoop to hide them.

SHOP THIS PROJECT FROM THESE A MAKERS' STUDIO ITEMS