CLOTHED WITH DIGNITY WREATH
A Makers' Studio Supplies:
·  Mesh Stencil –  Clothed with Dignity Wreath
·  Hazel Mahogany – Gel Stain
·  4oz – Geyer Gray
·  LightWax
·  Sponge Paint Brush – 2.0"
·  Foam Dome Brush
Additional Supplies Needed:
·  Tray (Hobby Lobby)
·  Small Bowl
·  Lint Free Cloth
·  Painters' Tape (optional)
COMPLETE THIS PROJECT IN 6 EASY STEPS!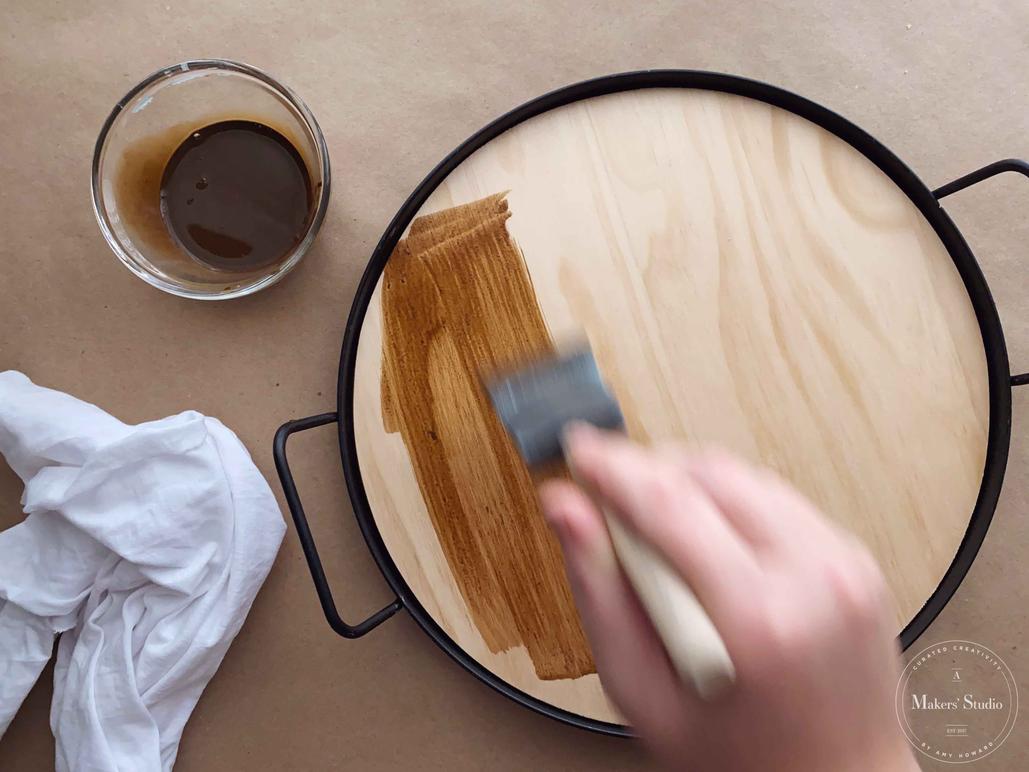 Step 1
Begin by mixing 1 part Gel Stain with 2 parts water. Using the SpongePaint Brush, apply the stain mixture to the wood tray.  Remove excess stain with a lint free cloth as you go.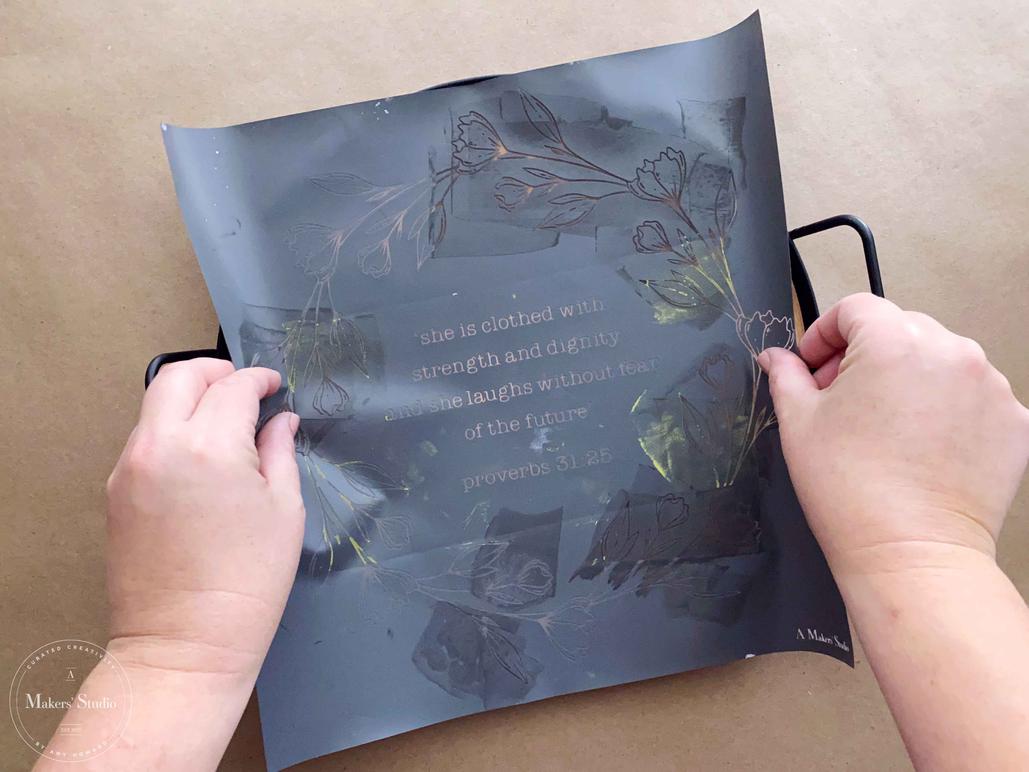 Step 2
Once completely dry, place the stencil centered on the tray. Optional:place painters' tape on any edges the stencil doesn't cover to protect from the paint.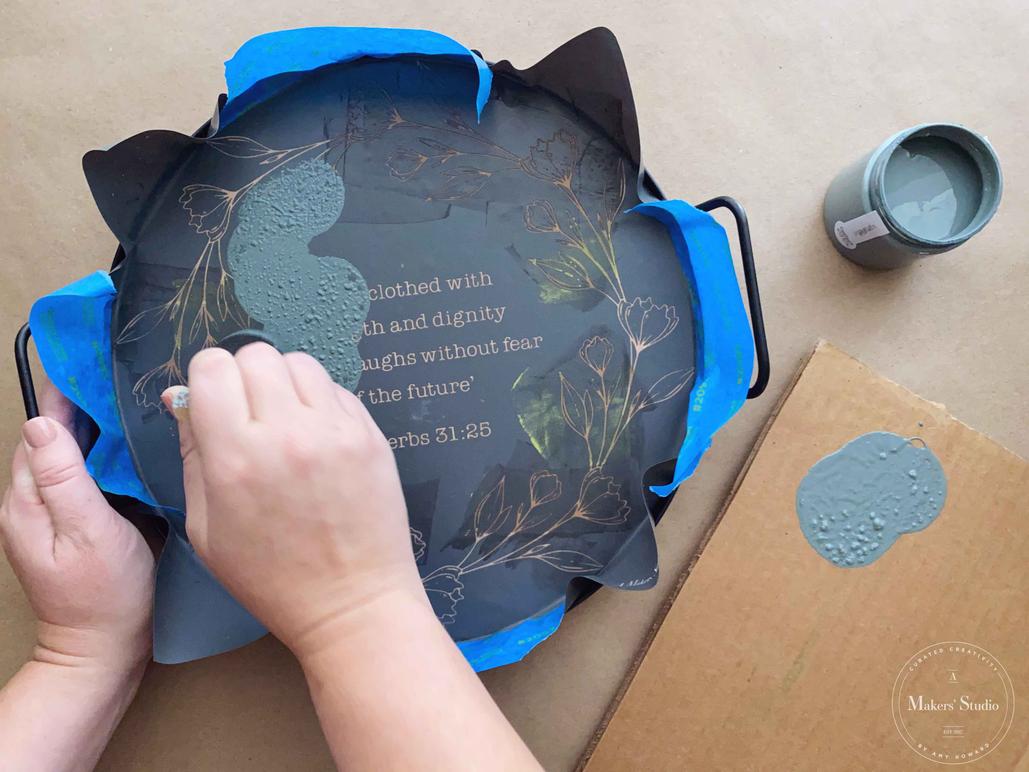 STEP 4
Then apply the paint to the stencil using the same up down motion, moving quickly and carefully.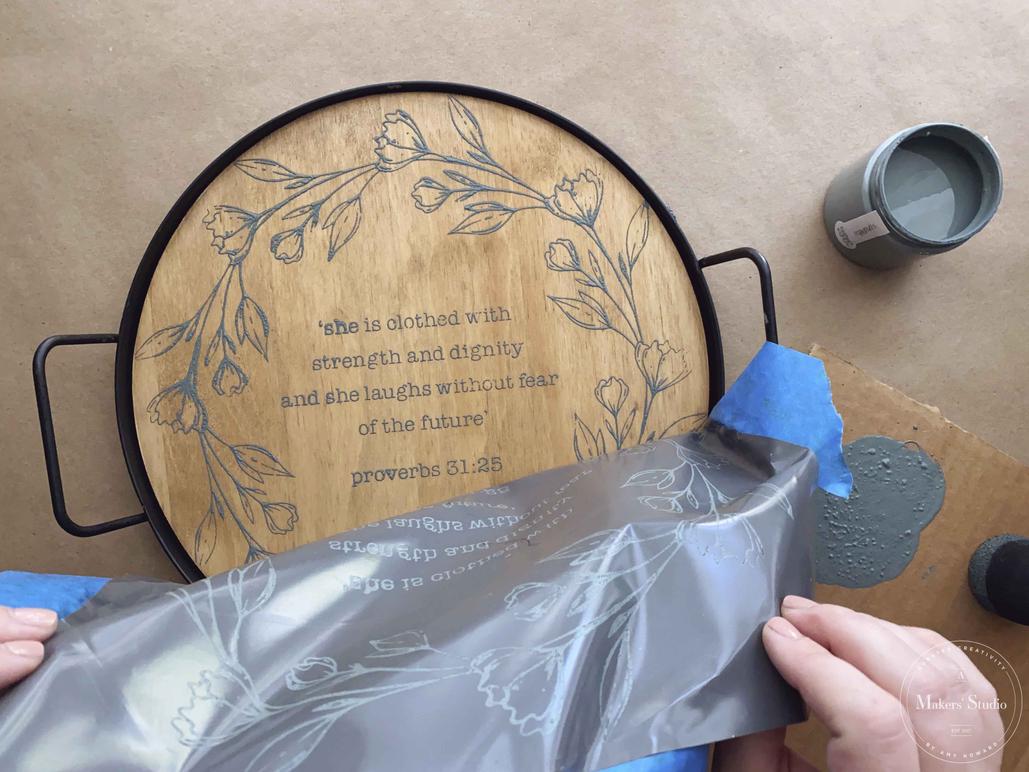 STEP 5
Once the stencil is covered, quickly remove it and wash it in lukewarm water. Then allow the paint to fully dry. 
SHOP THIS PROJECT FROM THESE A MAKERS' STUDIO ITEMS