A Makers' Studio Supplies:
·     Mesh Stencil – Classic Borders

·     4ozS ample – Weybridge White
·     Gilding Size
·     Imitation Gold Leaf
·     Chip Brush
·     Foam Dome Brush
Additional Supplies Needed:
·     Wood Cutting Board (Hobby Lobby)
·     Painters'Tape
COMPLETE THIS PROJECT IN 6 EASY STEPS!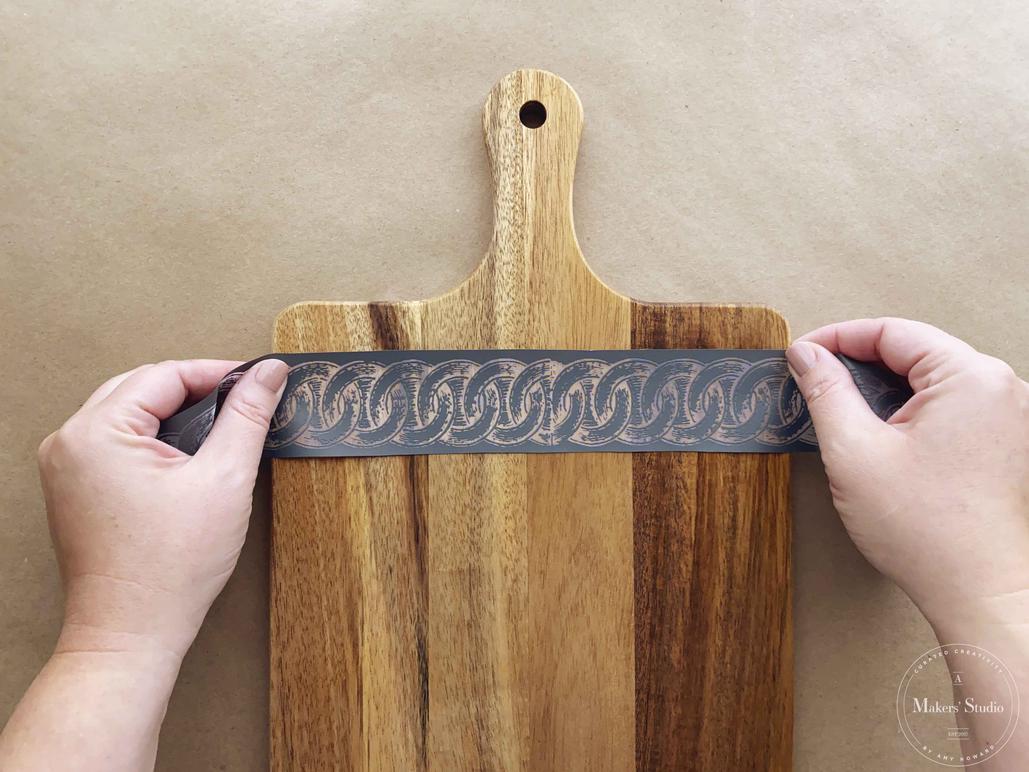 Step 1
 Begin by cutting out the border design from the Classic Border Stencil.  Then place the stencil at the top of a clean wooden board.  Use painters' tape(placing it on clothing first to remove some of the stickiness) to protect the outer edges on either side of the stencil.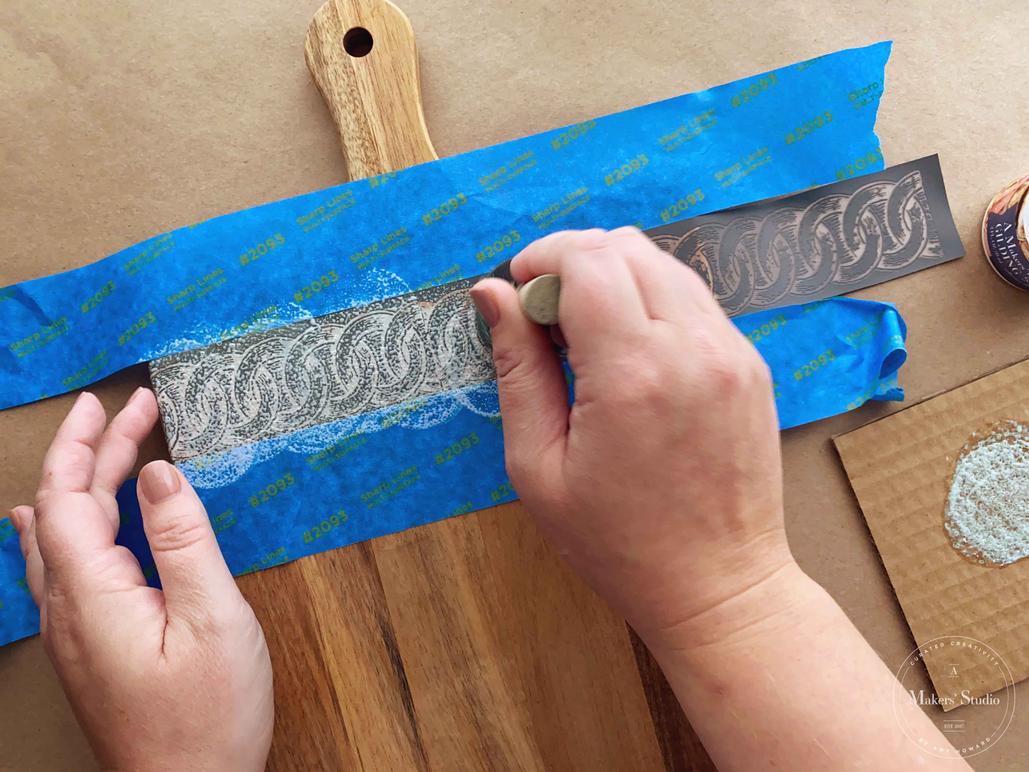 Step 2
Using the Foam Dome Brush, apply the Gilding Size by first offloading it on a piece of cardboard and using the same up down motion to apply it to the stencil.Quickly remove the stencil and wash it and the Foam Dome Brush in luke warm water once done.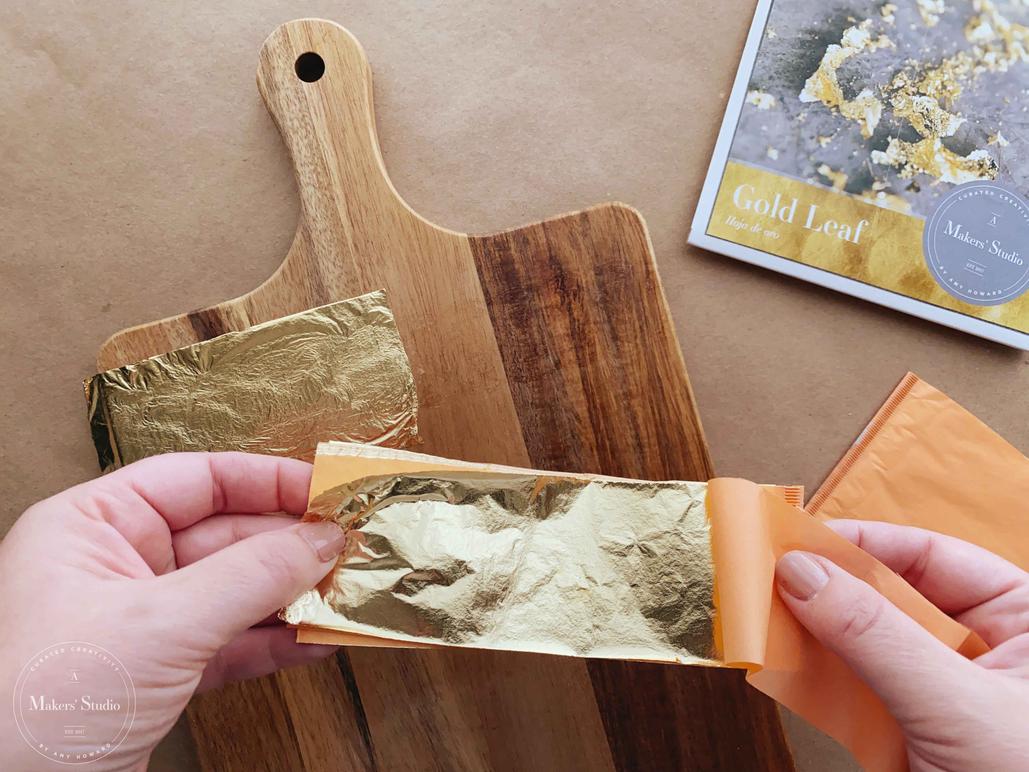 STEP 3
Once the size has come to tack (it will appear translucent) you can apply the Gold Leaf.  Holding the spine with one hand, pull back the tissue with the other hand and lay the leaf down covering the area with size. After burnishing (pressing and rubbing down firmly) lift leaf packet up and continue the process until entire sized area is covered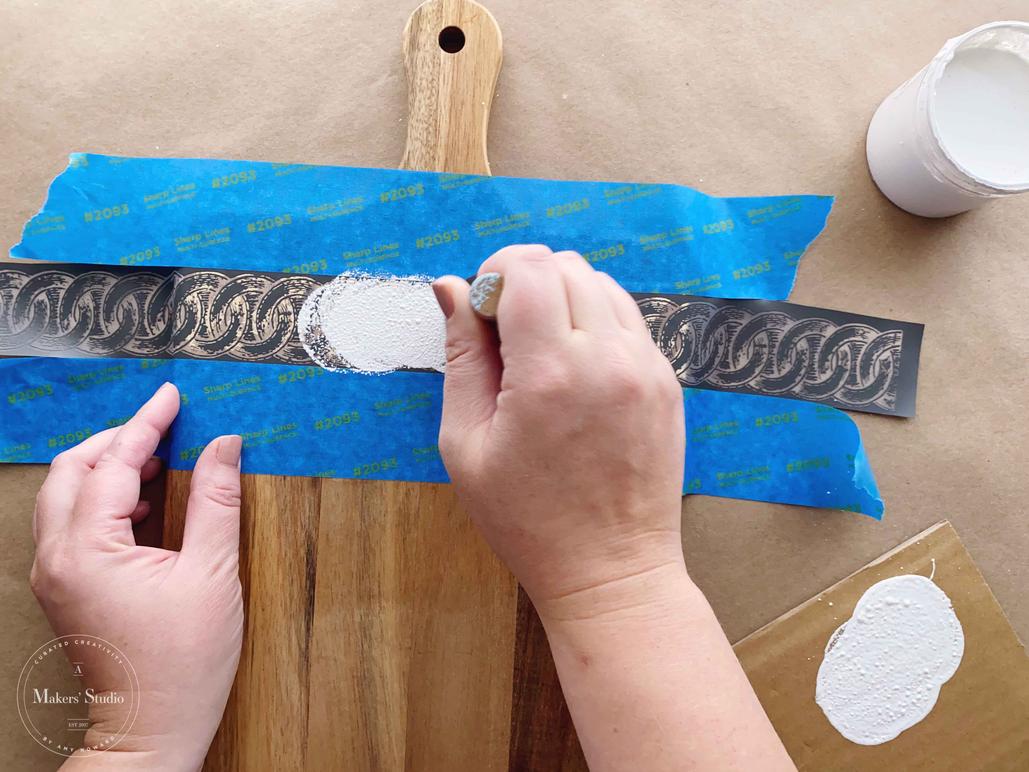 STEP 5
Once the Foam Dome Brush and stencil have dried, place the stencil slightly off set from the gilded design. Add painters' tape on either side as done in step 1.
SHOP THIS PROJECT FROM THESE A MAKERS' STUDIO ITEMS