WORDS LIKE HONEY TOTE PROJECT
Supplies:
·     Mesh Stencil – Be Like Honey
·     Gel Art Ink – Can't Never Could
·     Gel Art Ink – Metallic Copper
·     4oz– Good Man Is Hard To Find
·     Chalk ArtSpreader
Additional Supplies Needed:
·     Tote
·     Large Bowl
·     Gloves (optional)
COMPLETE THIS PROJECT IN 6 EASY STEPS!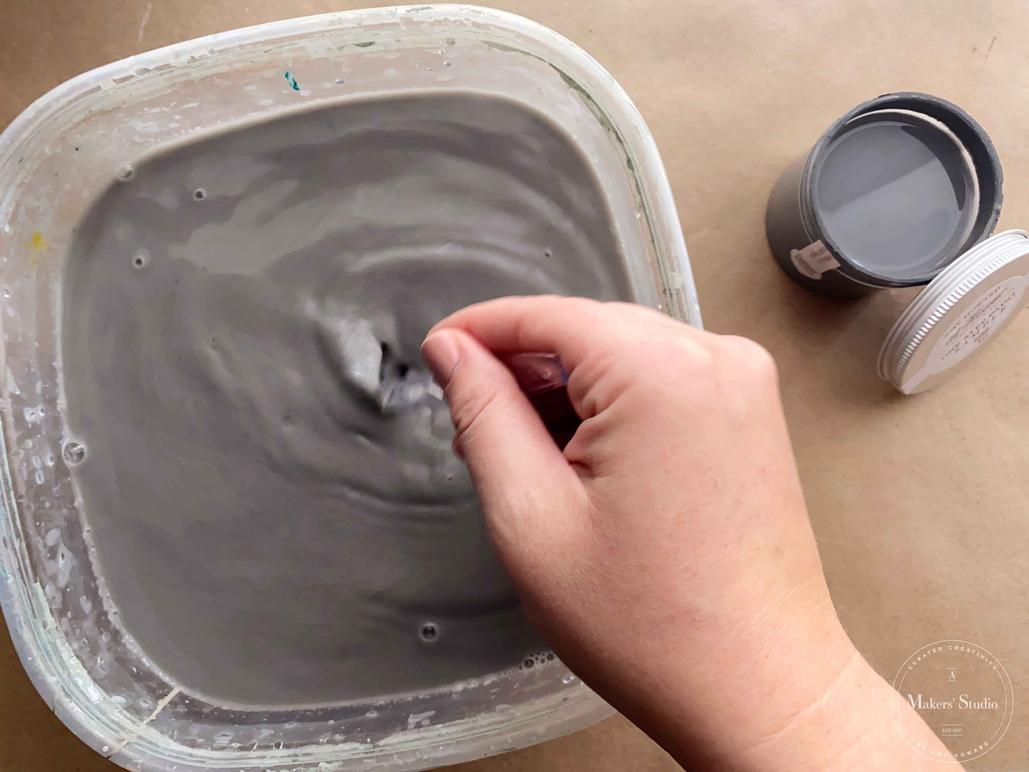 Step 1
Begin by mixing 1 part A Good Man Is Hard To Find with 4 parts water in a large bowl.  Be sure to get all clumps at the bottom mixed in well.  This may require using your hands.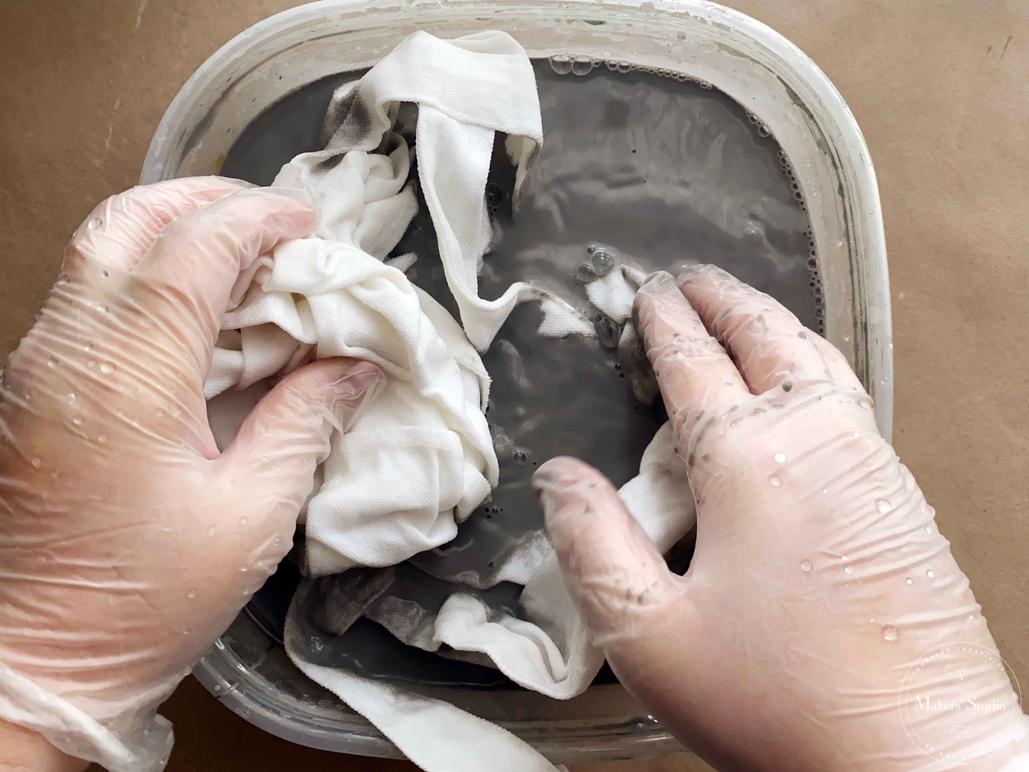 Step 2
Next, pre wet the tote and then place it in the dye bath.  Wring out and allow to fully dry.  To soften, you can wash it with fabric softener but be sure it has fully dried first.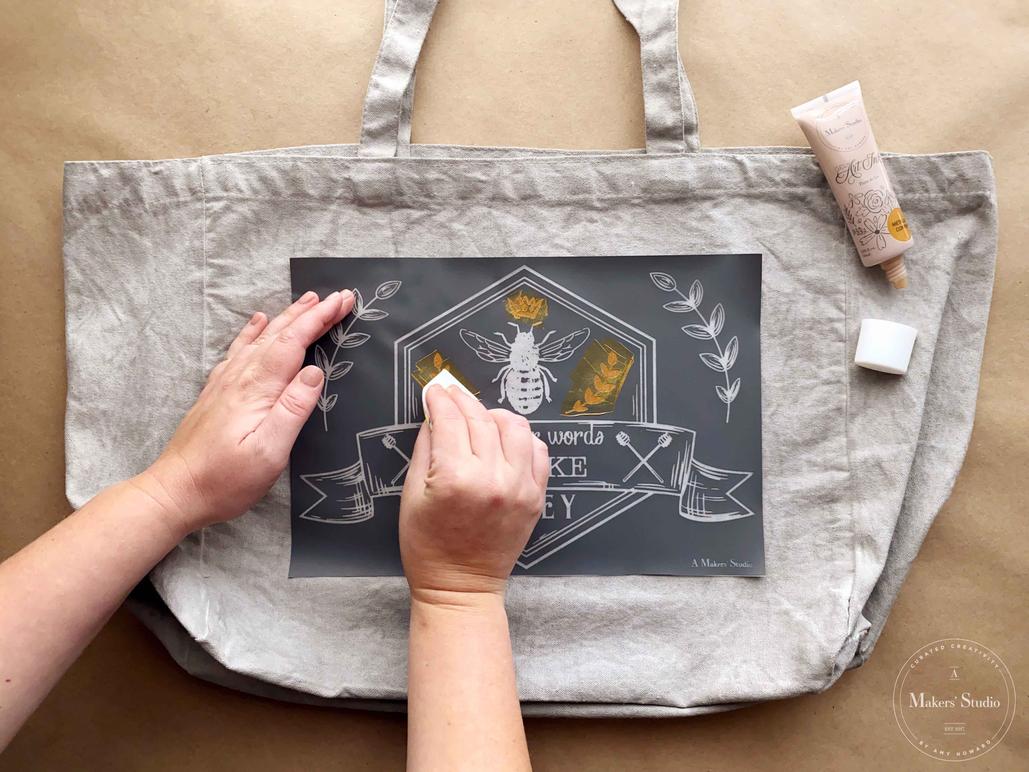 STEP 4
Using the ChalkArt Spreader, apply the Metallic Copper Gel Art Ink to the crown, small branches, honey sticks, the word "honey," and parts of the bee for stripes.  Be sure to apply enough pressure to push the ink through the mesh.

SHOP THIS PROJECT FROM THESE A MAKERS' STUDIO ITEMS