YOU ARE MY SUNSHINE ONESIE
COMPLETE THIS PROJECT IN 6 EASY STEPS!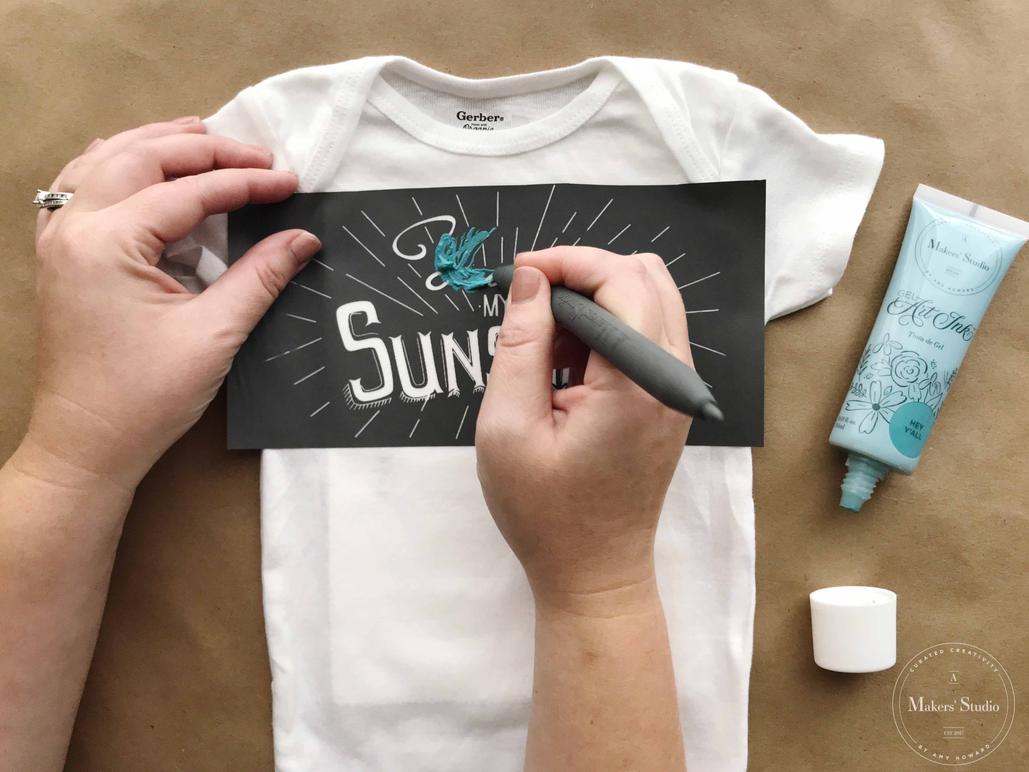 Step 2
Using the Detailed Stylus Squeegee, apply Gel Art Ink Hey Y'all to the words "You are" and "Sunshine." Then apply Grass Is Always Greener to the word "My."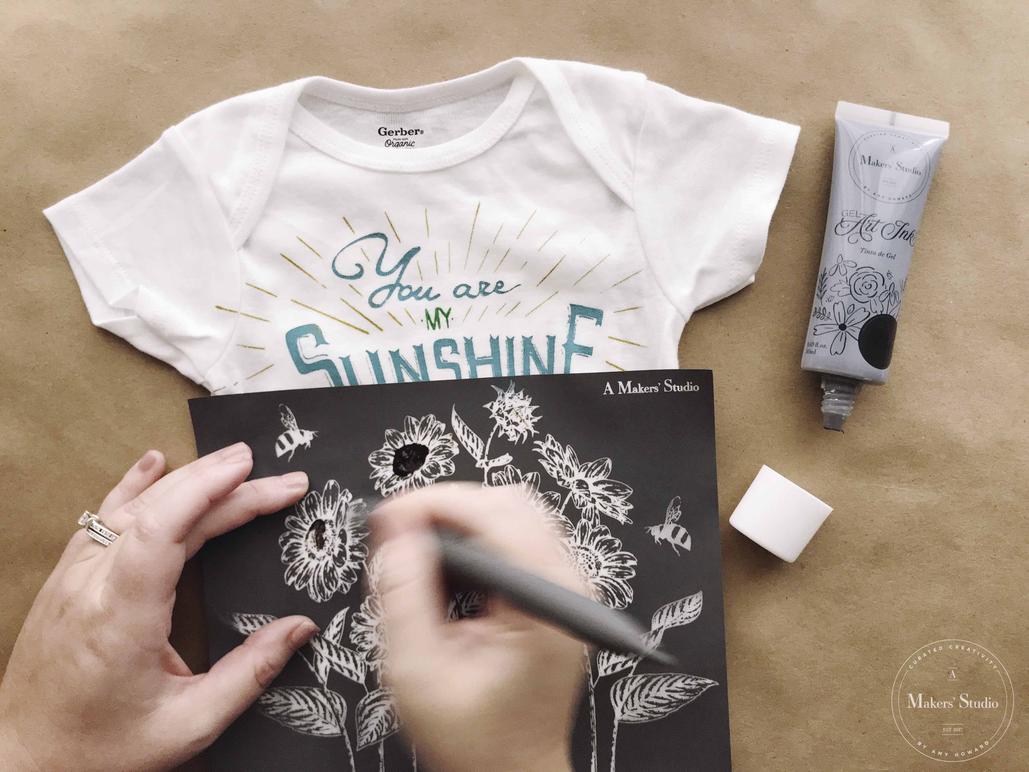 STEP 4
Then place the sunflower stencil below "You Are My Sunshine."  Apply Gel Art Ink Well I Swanee to the center of each sunflower you want placed on it along with parts of the bumblebee.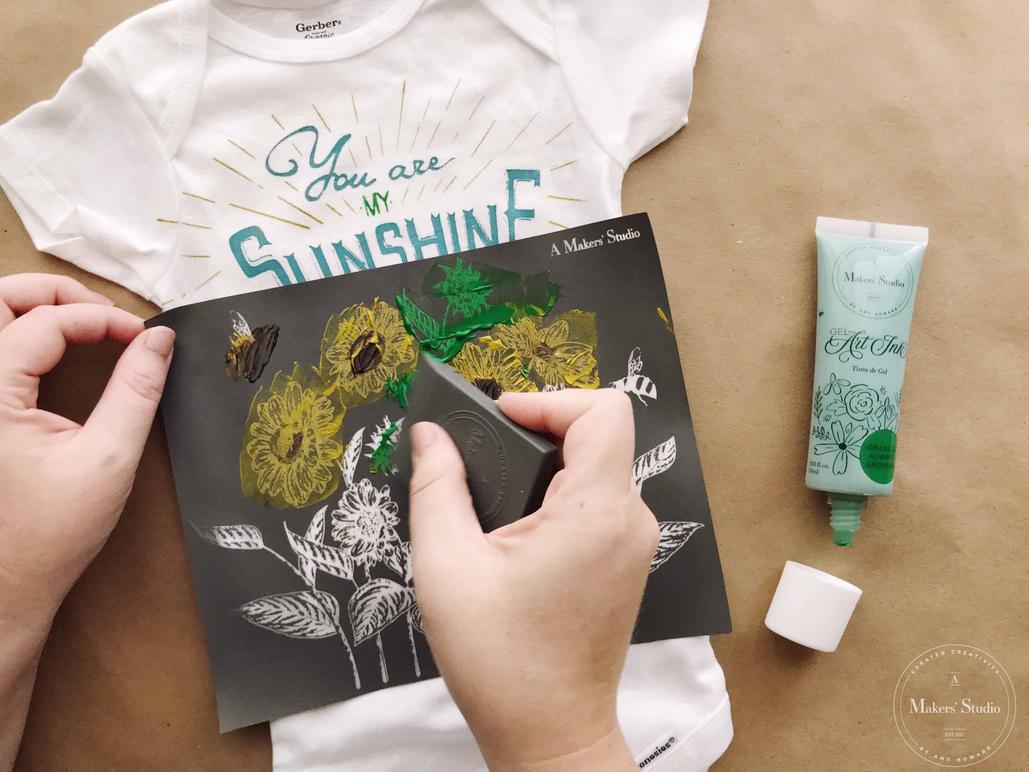 STEP 5
Then apply the Metallic Gold to the sunflower leaves and bee along with Grass IsAlways Greener to the stems and leaves.
SHOP THIS PROJECT FROM THESE A MAKERS' STUDIO ITEMS